ILOC was created to help fill a void in the Institutional and In-House Locksmith and Security community. Our main objective is to provide access to education and form a larger collective pool of knowledge in which to create a better Locksmith.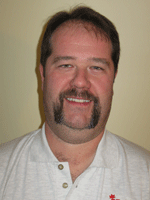 Our slogan "Strength Through Knowledge, Education and Unity" says it all. We as Locksmiths and Security personnel can only become stronger and wiser, with greater access to education through a large group of members to act as one voice.
This is a national not for profit trade organization with members across North America. These are the statistics to consider. There are approximately 15,000 potential Institutional and In-House lock and security related trades people across Canada working with total annual budgets in the billions of dollars.
Many of these people work in companies or groups with little or no connection to others in their chosen profession.
ILOC was formed to help introduce these individuals to new ideas and provide assistance from Locksmiths and security industry personnel who understand and have the same concerns and can share their knowledge and expertise.
Another goal of ILOC is the formation of a strong working relationship with member distributors and manufacturers. This will help to create a wealth of education and training opportunities for our members to share, in order to become better informed in their decision making when purchasing and installing security, lock, and door hardware.
I hope you will consider joining with us and reap the Member Benefits from creating a stronger Institutional and In-House Locksmith community.
Thomas Ian Fraser
President of ILOC